Saint Paul School in Macau organizes a fund raising raffle on December 10
Macau's Saint Paul School has organized a raffle that will be held on December 10 on the School grounds to raise funds for SP Edify. The theme of the activity is ""PROVIDING HELP, CREATING HOPE"" and it accurataly cattches the purpose of SP Edify, that is to bring some hope to the economically disadvantaged small ethnic minorities of Yunnan Province.
The banner of the activity, creation of the School Principal, beautifully represents this idea.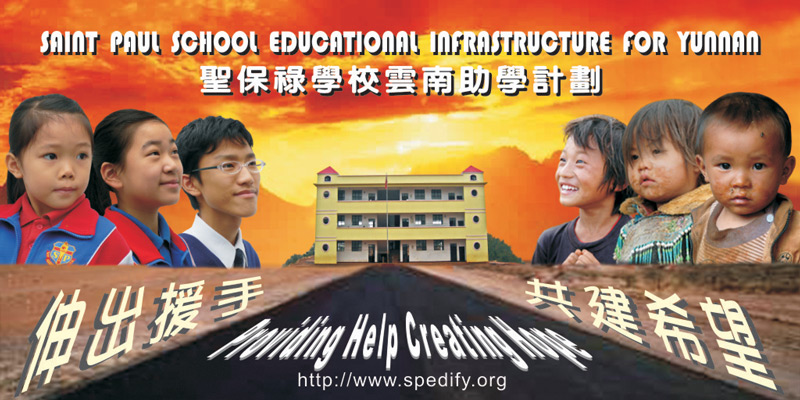 Saint Paul School is the main sponsor of SP Edify and is actively involved in the organization and running of the project. During this activity, talks on the project will be held as well as a photographic exhibition of the places SP Edify plans to help will be shown to increase the awareness of the parents and students of the school to this matter.
"