Two important activities in October 2009.
October 5, 2009, Mr. An Jingdao from St. Paul School in Macau visited us along with with a young lady lawyer from Macau. Both of them went with a secondary student from Kunming First Secondary School, Li Ang, and two kindergarden students, to visit Daoming 2 - Zhangpojiao to show them their love.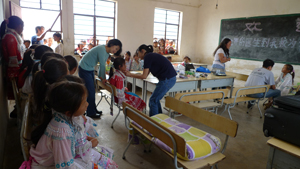 Mr. An went to inspect the newly built Daoming 4 - Pingtoushan and to greet all the teachers and students over there.
The student Li Ang gave the students of Daoming 2 - Zhangpojiao a lesson on Dinosaurs and gave the students of Daoming 2 many books that he brought from Kunming, while the two kindergarden students Mimi and Apu shared with Zhangpojiao's children candies.
The USA medical team ""Love the World"" have been helping us coming to Kunming every year since 2006 to visit and help to residents of the poor mountain areas in Yunnan with a free clinic for the villagers. On October 13, a medical team from ""Love the World"" came again and performed medical examinations for all our teachers and students from Daoming Primary Schools, a total of 280 examinations. This time this medical mission lasted for 3 days.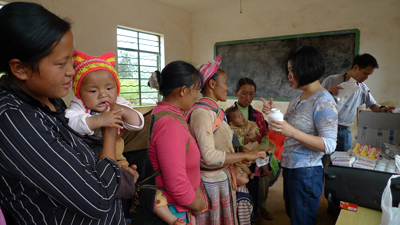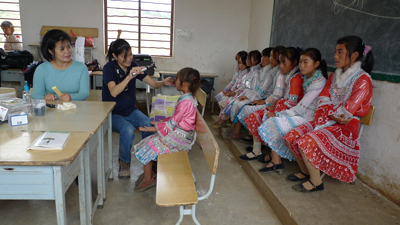 On September 29, all the teachers from the different Daoming Primary Schools gathered together to share the results of the semester. Sp edify's representative, Miss Chen summarized the results to all the teachers, giving Mr. Gu Kaihong a especial price for the outstanding results of his students. Miss Chen also made arrangements for the future work.